The Skope series offers a wall mounted electric fireplace that can be installed as either a 3-sided bay or a 2-sided corner electric fireplace to create a stunning fireplace feature in your home. Alternatively you can choose from one of three built-in electric fireplace models that provide the large linear design that is becoming increasingly popular in many homes. Designed to offer a multi-sided view of the fire, the Skope 3-sided model can be installed as a three-sided, left corner or right corner electric fireplace. Mantel included. E110
regency Onyx 59″ Electric Fireplace
The Onyx Range of premium electric fireplace heaters bring luxury to more spaces than ever before. The robust log set with Integrated Log Lighting coupled with advanced Chromalight® Plus LED system, full colour customization, WIFI control and a generous 431mm glass height means this fireplace is sure to amaze with its awe-inspiring flame picture.

With no need for venting or fuel lines, the Onyx EX150 is a large modern apartment friendly electric fireplace that can be installed in virtually any room of the house and the flexible 1, 2, or 3-Sided installation options mean you can craft the look you want in your home with a high-end modern fireplace that is as flexible in its installation as it is beautiful. EX150
Largest selection in Oakland County with 80 live displays   Visit our 5000 sq.ft. Showroom

Over 5,000 BTU electric heater with blower Chromalight LED system 3 Dynamic flame options: amber, blue, or amber with blue accent Dynamic, sparkling fuel bed lighting can be set to 13 vibrant colours, or cycled through each 6 levels of adjustable brightness for flames and fuel bed Flames and fuel effect can be enjoyed with or without heat, allowing for year-round use Choice of fuel effects that can be mixed and matched; including logs, grey & clear pebbles, and crystal ice-effect Fully recessed, without unsightly trims, for the most realistic & contemporary electric fireplace on the market No chimney or gas line required Perfect for any commercial or residential space, including high rises Thermostatic remote (included) can be set, adjusted and programmed (daily & weekly) for your fireplace to come on at the temperature you want and when you want it Designed & Engineered in the UK. E105
Flames so realistic, you won't believe it's electric! Designed and engineered in the UK, The Regency Skope modern electric fireplace heaters fuse high-quality craftsmanship with elegant styling. Enhanced dancing flame effects and an extra-deep bed of realistic logs or crystals offers unmatched realism & depth. An advanced Chromalight LED system with over 39 different lighting combinations provides realistic flames, inspiring visuals and 3-dimensional depth. Add in the 5,000 BTU electric heater, a modern clean aesthetic, and easy installation in the wall mounted or built-in formats and the Regency Skope series of modern electric fireplaces quickly becomes a no-brainer! E135
Flames so realistic, you won't believe it's electric! Designed and engineered in the UK, The Regency Skope modern electric fireplace heaters fuse high-quality craftsmanship with elegant styling. Enhanced dancing flame effects and an extra-deep bed of realistic logs or crystals offers unmatched realism & depth. An advanced Chromalight LED system with over 39 different lighting combinations provides realistic flames, inspiring visuals and 3-dimensional depth. Add in the 5,000 BTU electric heater, a modern clean aesthetic, and easy installation in the wall mounted or built-in formats and the Regency Studio series of modern electric fireplaces quickly becomes a no-brainer! ES135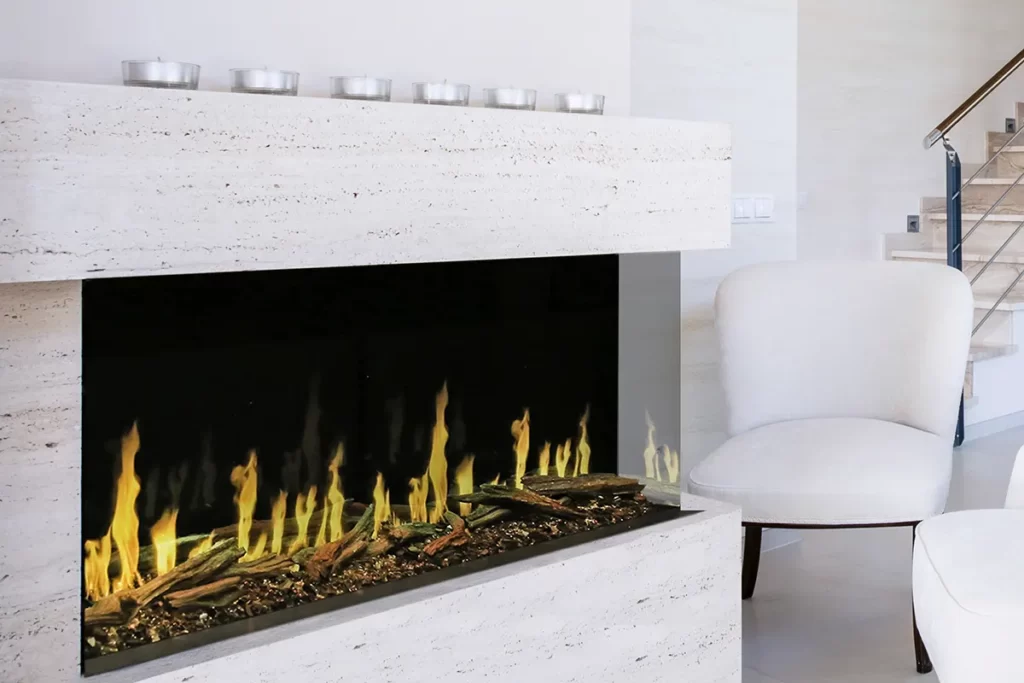 Features NEW HELIOVISION™ Flame Technology 52" single face 18" High Viewing Area – 5″ Deep Ember Bed 3 Flame Patterns – 6 Flame Colors Adjustable Flame Speed Ambient Crackling Sound Multi-Color Ember Bed Multi-Color Downlighting Multi-Dimensional Flame Appearance. 110vor 220v 5000 -10,000 btu heater. 52" #OR52slim. 52" #OR52 Multi-sided $5499. Sizes 52"/60"/ 76"/100"
LANDSCAPE PRO MULTI Multi-Sided Electric Fireplace | Most Versatile Design | Powerful 10K BTU Heater Hybrid-FXTM Flame Technology Log Set – Highly Detailed Realism Flame, Ember Bed & Down lighting Controlled, Independently or Together 2 Different Ember Bed Stone Styles Full Flame Viewing Area Fully Finished Clean Face Installation Finish Trim Kit Included 5,000 BTU Variable Heater Variable Flames Remote Control Hidden Manual Controls Wi-Fi Controls with Modern Flames App
LANDSCAPE FULLVIEW 2 SERIES Contemporary Electric Fireplace | Frameless Design | Customizable Flame Beds Our All Time Best Seller has truly proven the test of time with its elegant, fully-finished design and ultSizes – 44″, 56″, 68″, 80″, & 96″ Built-In Clean Face | Single Sided 2" x 6" Wall Mounted Electric Fireplace natural flame appearance. Other sizes available
SPECTRUM SLIMLINE Ultra-Slim 50" Electric Fireplace | Touch Screen Controls | Simplest Installation Minimalist in both design and installation – this ultra-chic electric fireplace will create a luxurious gathering point for your home or business. 50" SPS-50B. 60" $1699 SPS-60B.
Color Themes - Choose from a variety of brilliant color themes or cycle through a range of colors using the prism mode, freezing on the hue of your choice. Multi-function remote - Control 100% of the fireplace features from the comfort of your chair. Heat Boost - Quickly warms a room by delivering maximum heat output for a pre-determined amount of time. 60" $2999. 74" $3249. 100" $3699
DIMPLEX IGNITE EVOLVE 50″
NEW FOR 2023
 The fireplace landscape is evolving, and with that so has the Dimplex Ignite series. The new Ignite Evolve pushes boundaries to complement both modern and traditional spaces. Enjoy ultra realistic flames accompanied by multi-tonal tumbled glass and lifelike driftwood. Transform your space with Ignite Evolve. Available sizes 60″$3549 74″$3999 100″$4699
            FEDERAL FIREPLACE EXCLUSIVE  
         1.   5 YEAR LABOR WARRANTY
         2 . IN-HOME SERVICE
         3.  PARTS  INCLUDED
Designed to impress, the IgniteXL® Bold Linear Electric Fireplace features flexible and industry unique display options including front-facing, right or left corner and bay installations. This modern, built-in fireplace comes with a patented mirror effect that increases depth, plus advanced controls to maximize customization and enjoyment. Get creative and connect multiple units together for a dramatic statement. Think big, think bold. Heats 5000 BTUS @110V or 8530 BTUS @ 240V. 50" $3599 XLF5017-XD. 60" $4199 XLF6017-XD. 74" $4799 XLF7417-XD, 88" XLF8817-XD $4999. 100" XLF10017-XD $5299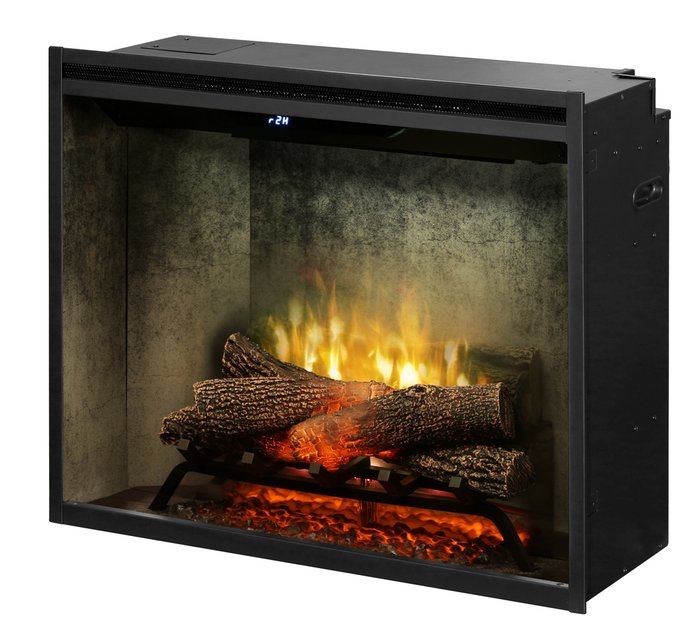 Dimplex Revillusion® 36" Portrait Built-In Firebox, Weathered Concrete or Herringbone brick. RBF36PWC/P The stunning Portrait model gives you a taller, more expansive view of the fireplace. For an authentic fireplace experience, the Revillusion produces flames that are larger, brighter and more random, appearing from within the logs. Includes glass door front and 120v plug kit. Available in 30" $1899 RBF30WC. 42" $2669 . RBF42WC
Multi-Fire XHD™ Electric Firebox
With a thin, black glass surround revealing flames that are vivid day or night, the Multi-Fire XHD invites you to get cozy by the fire. Customize the flames and create the perfect atmosphere by adjusting the LED lighting with the remote control or built-in touch controls. With safe and powerful heater warming up to 1,000 sq. ft., the Multi-Fire XHD is the ideal way to add comfort and ambiance to any room..  XHD26L

Experience a lifelike fire with the new Optimyst® Linear 46". Patented vapor flame technology and advanced LED lighting work together to flawlessly imitate true flames and smoke. Optimyst reinvents the future of fireplaces with its safe, sustainable, and state-of-the-art design. Optimyst® uses patented technology to produce water vapor that closely imitates true flames and smoke. Flames do not generate heat, the glass is cool to touch, making it safe for everyone. Advanced, multicolor LED lighting projects onto the flames to help create the fire illusion. The Optimyst® Linear includes wi-fi enabled options. Control your fireplace from anywhere with the Dimplex Flame Connect App. 46" OLF46-AM. 66" OLF66-AM $8999. 86" OLF86-AM $9999
Dimplex Optimyst® Pro 1000 Built-In Electric Firebox
The Optimyst flame effect uses revolutionary ultrasonic technology to produce a fine mist that creates the lifelike illusion of flames and smoke.
Have some fun and change up your customizable flame width by adding the included spacers and slots to your Optimyst cassette.
This unit is capable of showcasing double sided viewing areas with the included removable high-gloss backer panel for easy conversion. To complete the transition you will need to purchase the rear glass pane sold separately (GBF1000-GLASS).
Can be used as a supplemental heat source. It includes an effective fan-forced heater that will warm up to 400 sq. ft.; the heater heats one side, even with the backer panel removed.
The SYM-50 electric fireplace is a revolutionary new electric fireplace! The SYMMETRY features the multi-color FIRE & ICE® flame presentation and boasts a true clean face display unencumbered by unsightly heat vents or red glowing heat grills. Other sizes available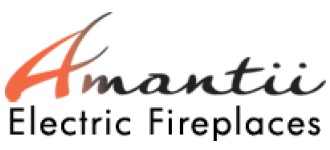 The TRD-38 is stunning in any room or living space. The heater and vents on this electric fireplace are concealed in the inner top of the unit and allows for a true clean appearance. Enjoy the brilliant flames of your TRD-38 traditional fireplace, even while the heat is off, for ambiance during every season. Approved for Indoor and Outdoor Use. Other sizes available
Set the mood with yellow, orange, blue and multicolor flames at the push of a button. Easy to use - just hang on the wall and plug them in. They can also be hardwired to hide the plug. The NIGHT LIGHT™ and glass media 50-TRV-SLIM Trv View Slim Smart Electric - 50" Indoor / Outdoor WiFi Enabled 3 Sided Fireplace Featuring a depth of 10 5/8", MultiFunction Remote Control, Multi Speed Flame Motor, and a 10 piece Birch Log Set or driftwood make stylish additions. Other sizes available
They stand out with their nearly frameless viewing area which highlights the unique flame colors. Set the mood with yellow, orange, blue and multicolor flames at the push of a button. Easy to use, these electric fireplaces are plug and play - just hang on the wall and plug them in. Heats areas up to 400 sq. ft. 120v . Alluravision Deep Series 42" $599 ,50" $1199. 60"$1299 74" $1499 NEFL74CHD, 100" $1899 note: 220 v allows unit to produce 9000 btus. offer expires 10/31/23
The Entice™ Series of Electric Fireplaces are a work of art. They easily hang on the wall and plug it in to create instant luxury. The sparkling glass ember bed reflects the beautiful flames; flames that can be refreshing blue, sunny orange, or something in between. Control mood and temperature easily with the included remote control. Protruding only five inches off the wall when hung, or install an Entice™ fully recessed, an Entice™ Electric Fireplace only adds luxury to your space. 50" NEFL50CFH. 36" $699 42" $879 EFL42CFH. 60" $899 EFL60CFH. 72" $1599 EFLCFH72
The CLEARion™ Elite See Through Electric Fireplace is the first ever truly see through electric fireplace. A CLEARion™ Elite Electric Fireplace is built-in and hardwired, creating a seamlessly relaxing environment. This unique fireplace can heat separate rooms at different rates, increasing the comfort of two spaces at the same time. It can be conveniently controlled with two remotes. The privacy mode allows you to change the transparency when solitude is desired. 50" NEFBD50HE.
60" $2899 NEFBD60HE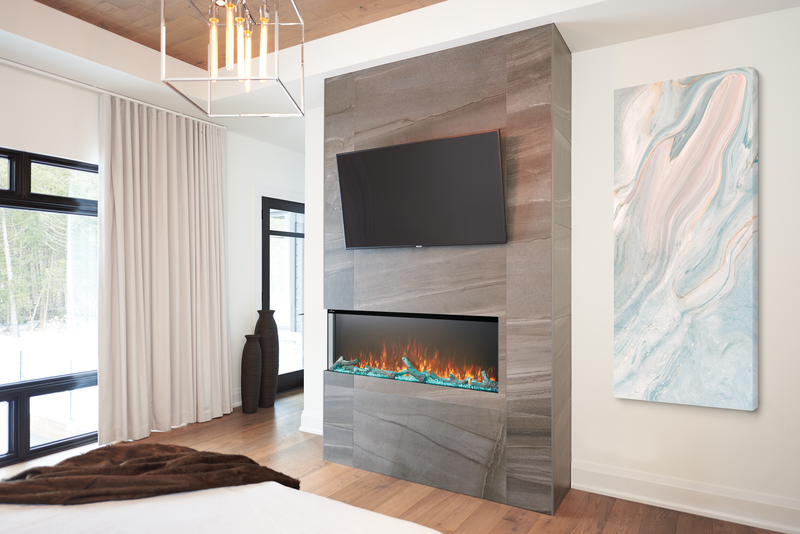 The Trivista™ 3-Sided 50" Electric Fireplace Series boasts the highest heat output in its category. Showcase the fireplace with either the Northern Woods log set or acrylic crystals. They can also be combined for an amazing display. Effortlessly control all the features using the remote or the touch screen panel with motion proximity sensor. Enjoy Napoleon's Trivista™ Electric Fireplaces all year round with their ability to operate the luminous flames with or without heat. NEFB50H-3SV. 60" $2299 NEFB60-3SV.
he Trivista™ Pictura 3-Sided Electric Fireplace Series boasts the highest heat output in its category. Showcase the fireplace with a log set or acrylic crystals. They can also be combined for an amazing display. Effortlessly control all the features using the remote or the touch screen panel with motion proximity sensor. Enjoy Napoleon's Trivista™ Electric Fireplaces all year round with their ability to operate the luminous flames with or without heat. Easy wall mount installation. 50″  NEFL50H-3SV.  60″ $999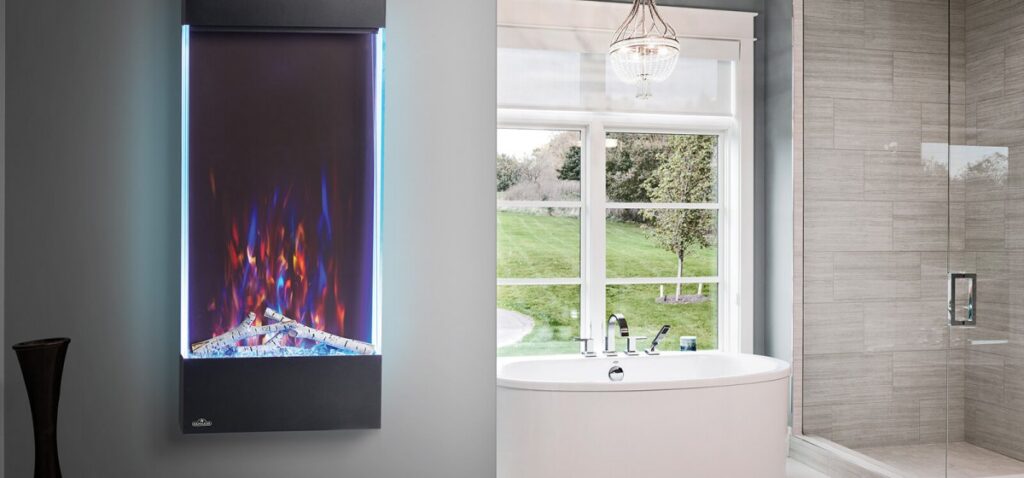 Create a stunning focal point with Napoleon's Allure™38" Vertical Electric Fireplace. Available in two sizes, this fireplace is not just perfect for any room but for EVERY room! The vertical design hosts a collection of features including an LED ember bed, flames and side accent lights with more than 6 colour options. Operable with or without heat allows you to enjoy this statement piece all year round no matter the season. Making a grand statement that is as functional as it is beautiful has never been easier than with this trend setting fireplace. 38" NEVC38H. 32" $399 NEFVC32H
CINEVIEW™ 26 The Cineview™ 26 built-In Electric Fireplace comes with both logs and glass media, creating simplicity and flexibility for the homeowner to change up their look based on the season. Featuring orange, blue and multi-coloured flame options and 7 different ember bed lights the Cineview can be customized for any setting. Complete with self-trimming flange for a clean built-in finish. Plus, optional 3 and 4 piece trims are available when converting an old wood burning fireplace or creating a more substantial surround. The Cineview also comes standard with ECO BOOST mode, which acts like a 2-stage furnace, giving a little extra boost when it is close to reach the desired temperature and conserving energy when needed.
26" NEFB26H . NEFB30H $899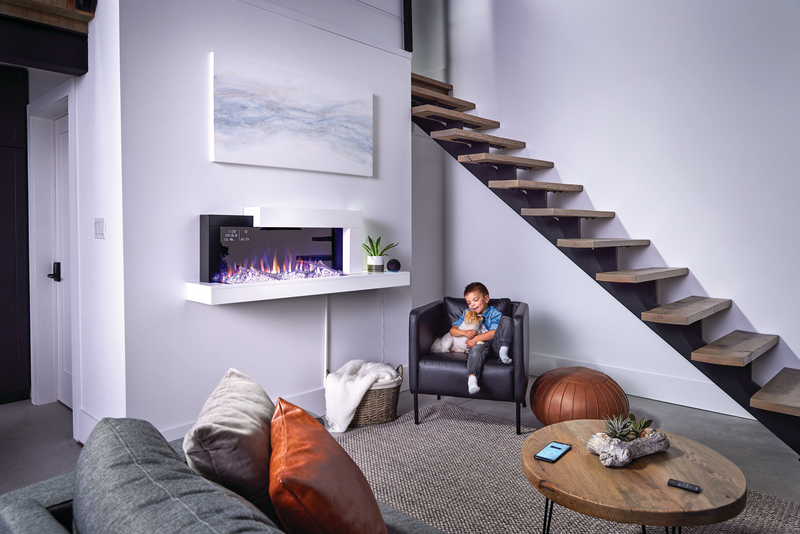 STYLUS™ SERIES Minimalist & Multifunctional Cara SERIES FEATURES Up to 5,000 BTUs and 1,500 watts Combination of birch log set and crystal media 59" Wide contemporary designed wood surround 2 USB 2.0 inputs with charging status color indication Accent shelf light with color and brightness settings Simply hang and plug-in 120V Four flame color settings with brightness adjustment options Ember bed in 6 color settings including cycle & fade in and fade out 9 different timer settings from 30 minutes up to 8 hours All season usage: flames operate with or without heat Disable heat function as child safety feature Touch control panel and multi-function remote standard Thermostatic control. Available Models: CARA NEFP32 $999 . CARA ELITE $1399. STEINFELD $999 |
WOODLAND™ 27 Completely transform a room with an eco-friendly heating solution. The Woodland™ Electric Log Set is a plug and play electric fireplace that fills an old, pre-existing masonry fireplace opening. High intensity, low energy, LED lights dance like real flames and are visible day or night, while the logs glow just like a real wood fire. This set comes with an included remote allowing you master control over flame height, intensity, and heat output. Safe for family, children, and pets, this log set never gets hot enough to burn. The Woodland™ Electric Log Set is ready to go out of the box or it can be hardwired into your existing electrical system. Enjoy the ambiance of a real wood fire without any of the stress by installing a Woodland™ Electric Log Set 27" NEFI27H. NEFI24H $699 . NEFI18H $599
With its distressed white finish and cherry wood finished top the Charlotte Electric Mantel Package will make any space feel cozy. Perfect for offices, commercial spaces, dorms, living areas and bedrooms, the rustic styling will add a beautiful focal point to any room. The included Cineview 30 electric fireplace provides two-stage heating, with a low energy and boost mode. Get the look you want with the included burnt oak log set or the black crystal media. Adjust the flame speed and brightness using the integrated touch control panel and premium display. The Charlotte mantel package can easily become the hub of your entertainment area with electric media and wire management that are cleverly hidden. Complete your space with the beautiful Charlotte Electric Mantel Package that provides flexible rustic styling, allowing you to include the luxury of a fireplace in any room. NEFP30-3820AW
parts/service
We have parts and service available for most domestic brands. Dimplex ,Napolean, Modern Flames, Regency, Amantii. In home Service available. 248-366-8666
THE FRANKLIN The Franklin electric mantel package comes with everything you need to create a welcoming space in any room. Ideal for offices, commercial, dorm rooms, living areas and bedrooms. The mid-century styling is a breath of fresh air while the traditional oak finish and industrial metal accents will add a touch of luxury to any living and working area. The included Cineview 30 electric fireplace provides two-stage heating, with a low energy and boost mode. Get the look you want with the included burnt oak log set or the black crystal media. Adjust the flame speed and brightness using the integrated touch control panel and premium display. Use this mantel package as an entertainment hub. Electric media and wire management are cleverly hidden within the minimalist details. Complete your space with the beautiful Franklin electric mantel package which provides simplicity and flexibility of styling allowing you to include the luxury of a fireplace in any room. NEFP30-3020RK
The Astound 50 Built-In Electric Fireplace will make a statement in any space. Nothing beats the incredible and ultra-realistic flames. Installation options are limitless; you can choose from a framed or frameless appearance to ensure your aesthetic is captured by this beautiful fireplace. The unique flip-down glass allows easy access for cleaning and changing the included crystals and logs to suit your style. Purchase optional log and glass kits or include holiday and sentimental decor into your fireplace display. This electric fireplace can be integrated seamlessly into your life and your home with voice control activation, you can also use the WiFi-enabled App, the included remote or the optional wall-mounted remote. Save energy when you only need a little warmth by using ECO mode, and use BOOST mode to increase heat output and blower speed when you need a little more. The Astound has 13 standard ember bed and top light options that can be further personalized using the Napoleon Home App. 60″ $2899, 74″ $3199 , 96″ $3699
THE BELLA Rustic charm and a walnut finish make the Bella Electric Mantel Package perfect for creating cozy spaces in any room. Perfect for offices, commercial spaces, dorms, living areas, and bedrooms, the homey styling will add a beautiful focal point to any room. The included Cineview 26 electric fireplace provides two-stage heating, with a low energy and boost mode. Get the look you want with the included burnt oak log set or the black crystal media. Adjust the flame speed and brightness using the integrated touch control panel and premium display. The Bella mantel package can easily become the hub of your entertainment area with electric media and wire management that are cleverly hidden. Complete your space with the beautiful Bella Electric Mantel Package that provides simplicity and flexibility of styling, allowing you to include the luxury of a fireplace in any room NEFP26-3120WN . Not shown Hayworth $1499 #NEFP30-3620RLB
Lifelike natural looking birch wood. Finished for added realism, the collection of birch wood makes for an authentic traditional fireplace with flare. For added natural charm, the birch wood will add to the realistic Revillusion electric fireplace experience. Brighten your fireplace with true to life birch wood. For an authentic fireplace experience, the Revillusion produces flames that are larger, brighter and more random, appearing from within the logs. RLG25BR
Electric log sets for existing fireplaces
The fresh cut wood look brings multiple styles to the table; it can be a rural and rustic feel or a rough and industrial feel for a warm yet hip look. These logs are a real conversation starter as your friends and family won't believe they're not real. Hand finished to expertly replicate freshly chopped wood. Commit to a chopped wood fire look without the hassle of laborious work. For an authentic fireplace experience, the Revillusion produces flames that are larger, brighter and more random, appearing from within the logs.RLG25FC
The Safe Choice : With no flame heat or emission our fireplaces inserts are the safe choice for your home. LED inner glow logs :Patented LED inner glow logs and pulsating ember technology allow the logs and embers to glow in concert creating an unmatched realistic fireplace experience. The green alternative. No harmful particulates or emissions and 100% efficient. Year-round comfort: Enjoy the ambiance of the flame with or without the heater for year-round comfort and enjoyment.DFI2310